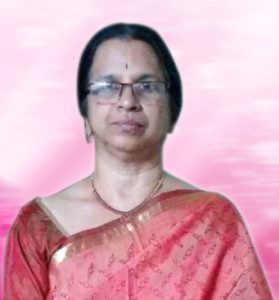 Dr.K. Mayuri, Ph.D In Human Development & Family Studies, worked for 33 years at College of Home Science Hyderabad (31Years) and College of Home Science, Bapatla (2.5 years), retired in May, 2015. At present, Emeritus Scientist (ICAR) at College of Home Science, Hyderabad, and currently Professor Jayshankar Telangana State Agricultural University.
I Published 64 scientific articles in National and 4 in International Journals, presented papers in 27 conferences/seminars, 2 of the international conferences and headed 5 projects for Department of Education, AP State, and was Consortium Principal Investigator for e- Home Science Courseware Project, ICAR which developed 89 online courses of Home Science with 250 lakhs World Bank Funding. I have guided 16 M.Sc  and 5 Ph.D students.
I received Best Researcher Award by Acharya N. G. Ranga Agricultural University in 2005, Andhra Pradesh State Best Teacher Award in 2010, and was the receiving member of a team of researchers of Choudhry Charan Singh Best All India Coordinated Research Project (Home Science) in 2003 at ICAR.